Contest Blog Paling Comel dan Awesome by Hafizatul Asyrin'.
click sini !

Assalamualaikum....
Amira nak JOIN contest by Cik Adik Hafizatul Asyrin ni.
Contestnya awesome.
gmbr banner dia pun awesome juga !
So, agak2 blog Amira ni comel tak ? Awesome ?



eehh !! Of course-lerr

comel

+

awesome.
Tapi blog awok semua lagi comel dan awesome daripade amira kan ?
Kalau awok rse blog awok tu cantik
AYOHlah

J

O

I

N

!
Syarat2 penyertaan pun senang saja.
Amira dah ikut semua syaratnya Anda ?
hadiah dia pun menarik juga tw !
oke katenye cik adik Hafizatul Asyrin nie nk tema blog !
so . .
tema blog amira
simple and cool
bende yg mnarik kt blog amira



tutorial , lagu yg best ,template blog yg simple but menarik ,background cbox yg brgerak2 , cute item ,

cute icon , hehe xpasal kn ? , lgy satu org2 slalu ckp blog amira cntik than bnyk infomation

so , pape pun yok lhaa join contest nie !!!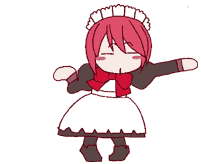 yokk lhaaa korang !!!!!